Kova Kettle (Steam Operated)
Steam Operated Kova Making Machine has automated the process of Khoya / Mava. The entire system is designed to ensure guaranteed satisfaction to the consumer along with 100% accountability of Standardized Mass Production. The Kettle Drum moves with variable speed as per the desired mode. One batch may be from 15 L to 25L of the milk and the batch may be prepared within 15 to 25 minutes. Such type of the Kettles, the complete body is made by SS 304 grade.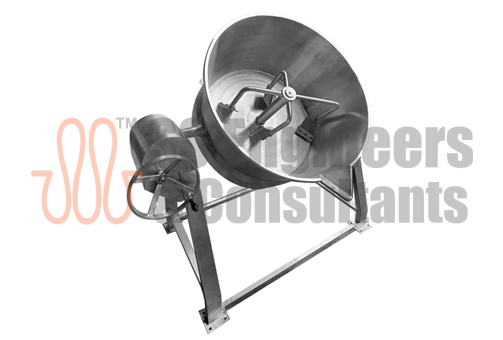 One Machine for multiple applications- Preparation of various Ayurveda Syrups, Creams, Medicines, Ice Cream, Kulfi & Sweets.